Join the Focus 5 team for a year of engaging, participatory online sessions focused on various arts-integrated teaching strategies.
Register for one or all of the sessions!
(bulk registration rates are available)
Each Synchronous Zoom Session is taught by a nationally recognized, highly trained specialist in the arts and education fields including National Board Certified Teachers, certified reading specialists, professional artists, and teaching artists.
Appropriate for teachers of grades K-12 (varies by session, see below)
All classes are 90 minutes long:
Pacific: 10-11:30am   |   Mountain: 11am-12:30pm   |   Central: 12-1:30pm   |   Eastern: 1-2:30pm
About Our Season of Synchronous ZOOM Sessions:
Our 2023-2024 season of arts integration ZOOM sessions for educators focuses on seven different visual mediums to help students construct and demonstrate their understanding of various subjects and topics.
We are also offering a bonus session in the Spring focused on autism and improvisation!
Our highly trained specialists are PASSIONATE and uniquely qualified to teach educators how to harness the POWER of arts integration education and help ELEVATE your curriculum!
FALL SERIES
September 23, 2023
The Art of Paper Sculpture:
Portrait Busts of Historic or Literary Figures


with Kay Thomas

Looking for a show-stopping art activity that engages students and has a direct connection to your curriculum? This is the session for you!
Learn how to teach your students to connect and show their knowledge of other subject areas by bringing literary, historic, or imaginary figures to life as 3-dimensional portrait busts.
We will use simple paper forming techniques, multiple papers, and unusual materials to create these sculptures guaranteed to engage and wow.
Teachers can pair portrait busts with writing as inspiration for monologue, dialogue, character development, and other student generated text.
For teachers of grades 3-12
FALL SERIES
November 4, 2023
Folding Fractions: Origami & Math

with Kuniko Yamamoto
Looking for something highly mathematical, packed with geometry and fractions? Origami–the art of folding paper–is the answer!
In this session, award winning origami artist & storyteller, Kuniko, will teach participants how to fold a variety of origami models. Creating these folded patterns will demonstrate understanding of shapes, angles, and geometric attributes.
A native of Japan, Kuniko also folds her cultural perspectives and math games into this session.
For teachers of grades 2-5
FALL SERIES
October 14, 2023
Life Lines! Understanding Ourselves through Sketching and Writing
with Michelle Holdt

It's challenging for students to engage with content curriculum when they are struggling to truly know themselves and get along with others. They need some life lines! Sketched lines and written lines to be exact.
In this session, examine how to create artful journals to explore how sketching and writing are used as inventive and reflective tools to foster authentic curiosity and establish rapport and respect in your classroom community.
Join Michelle Holdt, a creative and compassionate teaching artist, as she engages students to dare, to draw, to write, and to share the lines of their lives!
For teachers of grades 3-12
WINTER SERIES
December 9, 2023
Grow a Problem-Solving Community Through Animation Challenges
with Paige Whelan
What do your students do when they face a challenge? Do they give up and get stuck? Maybe they don't even try? Entice them to unlearn this helplessness by using what they love – technology.
In this session, learn how students can create animations by building a series of PowerPoint or Google slides. The process is exciting and challenging, which engages students as they learn to tolerate struggle, persist, and overcome obstacles as a team.
Join Paige Whelan to explore technology as a way to create a collaborative community of problem-solvers who know how to get…unstuck.
For teachers of grades 2-6
WINTER SERIES
February 3, 2024
Cut Paper: A Pathway to Creative Writing
with Jamin Carter
The process of writing stories can be challenging for young authors.
In this session, explore how students can use scissors, glue, and construction paper to create artwork that becomes the bridge between a general, unformed idea and a unique, descriptive story.
You will see how shape, color, and space can connect to character, setting, events, main idea, and details. You will leave with workable, accessible tools that will help your students to create ideas, think divergently, and write creatively.
For teachers of grades 3-8
WINTER SERIES
January 13, 2024
Lines and Shapes: Integrating Geometry and Visual Art
with Melanie Rick
Lines and shapes are not only central to mathematical learning in PreK-2; they are also building blocks within the visual arts and foundational letter and number writing skills.
Explore how students can build basic vocabulary to describe various types of lines in works of art and create their own nonrepresentational drawings to discover how this approach fosters creativity in all types of learners!
For teachers of grades PreK-2

WINTER SERIES
February 24, 2024
Exploring Cause and Effect through Comics
with Garrett Brown
Kids and adults worldwide love comics! Join Garrett Brown as he invites you to bring this vibrant and energetic art form into your classroom.
In this session, explore ways students can create comics that demonstrate the cause and effect relationships found in life science, language arts, and social studies.
Participants will deepen their knowledge of the comics medium and have a chance to create a miniature comic book based on grade-level academic content!
For teachers of grades 3-8
SPRING BONUS SESSION!  (for students with autism)

March 23, 2024
Empowering Expression: Improv for Building Communication Skills in Students with Autism
with Ryan Hourigan and Maria Schaedler-Luera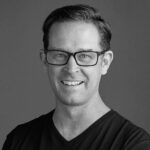 This session is designed to harness the creative and interactive potential of improvisational theater techniques to enhance communication, emotional understanding, and social skills in students with autism.
Through a series of engaging activities and games, you will explore the world of improv, focusing on fostering self-expression, building interpersonal connections, and boosting confidence in a supportive and inclusive environment. You'll explore a range of activities that cultivate adaptability, collaboration, and improved social interactions–all valuable tools for communication success.
For teachers of grades K-12