ASYNCHRONOUS SELF-GUIDED SESSIONS
Sessions range from 2-4 hours
I appreciated that you could take the course at your own pace. You could also pause and rewind when needed. I also appreciated the various ways that the different strategies were demonstrated.
Learning a teaching style that is differentiated for all learners in my classroom, that can be used online and with any subject and standards. Thank you!
I appreciated the clear purpose, repetition & review of key concepts, & opportunity for practice & reflection.
I really enjoyed participating in all the lessons, being encouraged to explore and research on my own, and the step by step instructions both verbal and written. Thank you for a wonderful program!
Defining Arts Integration: What and Why
For Teachers of Grades K-12
with Sean Layne
This session unpacks the definition of art integration and uncovers the characteristics of quality integration that align with best practice in education. Join the co-author of the Kennedy Center's internationally adopted definition for this informative session.
Designing Classroom Spaces for Arts Integrated Learning
For Teachers of Grades K-12
with Melanie Rick
In this session, consider how to redesign your classroom's physical layout and furniture arrangement so it is flexible and can support students' ability to be creative and collaborative through the arts.
Let's Talk! Facilitating and Managing Student Conversations in the Arts Integrated Class
For Teachers of Grades K-12
with Melanie Rick
An arts integrated approach to teaching is grounded in collaborative, social, cooperative learning. This session explores how to establish the literacy of academic conversations so students can effectively engage in, navigate, and negotiate creative conversations.
Acting Right: Building a Cooperative, Collaborative, Creative Classroom Community Through Drama
For Teachers of Grades K-12
with Sean Layne
This engaging, step-by-step approach empowers students to take ownership of and be responsible for their own behavior. Learn how to help students build the skills necessary to establish a sense of self-control, accountability, and teambuilding in your classroom.
The Power of Pictures:
Reading Art in Science, Social Studies, and Language Arts
For Teachers of Grades 2-6
with Melanie Rick
Explore how art can be read as visual texts that can communicate information through images as opposed to words. This strategy helps build background knowledge, create personal connections, and inspires inquiry for all learners.
The Power of Pictures:
Reading Portraits as Biographies
For Teachers of Grades 1-6
with Melanie Rick
There's more to a portrait than you might think. Portraits are often viewed as a mere depiction of a person when in actuality they can be read as biographies that communicate significant information about a person's life. In this session, learn how to read portraits as visual texts filled with meaningful symbolism in order to make the study of people and biographies more engaging.
The Power of Pictures:
Political Cartoons, Paintings and Photographs: Reading Art in Secondary ELA and History Classrooms
For Middle and High School Teachers
with Melanie Rick
It can be difficult for students to comprehend curriculum because the themes, topics, people, places, and/or events feel abstract or removed from their own lives. In this online module, learn how to truly read works of art as texts to visually connect students to content while instilling a solid sense of visual literacy.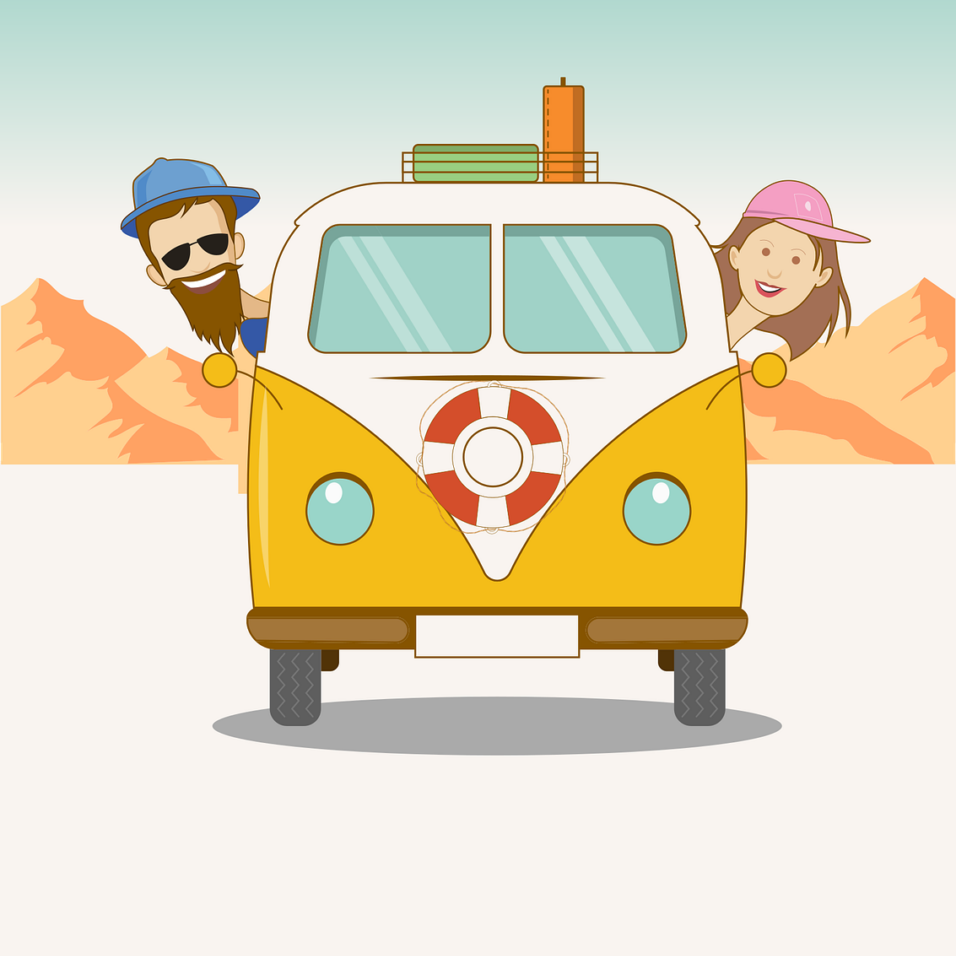 The Power of Pictures:
Decoding Illustrations to Deepen Comprehension
For Teachers of Grades PreK-3
with Melanie Rick
Students in the early years are often emerging readers who depend on images to provide visual cues that aide in comprehension. This workshop focuses on reading illustrations in fiction picture books before, during, and after reading to help students develop the skills of prediction, inference/drawing conclusions, sequence, and retelling a story.
Drawing Symbols to Learn New Vocabulary
For Teachers of Grades 3-5
with Jamin Carter
Drawing is a powerful and untapped tool for students to build and explore their understanding of new vocabulary. Combined with a use of symbols it's a winning combination to acquire understanding of new and challenging words!
Drawing Symbols for Reading Comprehension
For Teachers of Grades 5-8
with Jamin Carter
When drawing is used to make sense of information presented audibly or through text it can't be beat! If you want to greatly increase students' ability to accurately recall what they read, organize events in the proper sequence, and make sense of unfamiliar content this interactive workshop is for you.
Creatively Moving Through SEL
Part I: Feelings and Awareness
For Teachers of Grades K-8
with Jessica DiLorenzo
Our emotional states shift as we move through events in our day. This module examines a step by step process that connects the elements of movement to social emotional learning skills like self management, mind and body awareness, and self expression.  Participants are given the tools to introduce creative movement and mindful breathing techniques that help both students and teachers tune into and transform emotions.
Creatively Moving Through SEL
Part II: Challenges and Empathy
For Teachers of Grades K-8
with Jessica DiLorenzo
What better way to develop social awareness and empathy for the challenges we face today than to examine how prominent literary and historical figures have navigated their heroic journeys? Building on the foundations established in Part I, this module explores a process in which students work together, step into another's shoes, and create movement phrases that demonstrate how heroes transform their biggest challenges into their greatest successes.
Moving Through Weather: Exploring the Atmosphere with Dance
For Teachers of Grades 3-6
with Harlan Brownlee
Combining his training as a pilot and a choreographer, Harlan Brownlee leads you through an interactive exploration of weather that you can take back to your classroom.  Learn strategies that relate motions of the body and elements of dance to the structure of the earth's atmosphere, cloud formations, and the dynamic exchanges of heat and pressure that create wind and weather conditions.
Moving Through Technology: Exploring Elementary Coding and Algorithms with Dance
For Teachers of Grades K-3
with Harlan Brownlee
Choreography, like coding, is an algorithm, or a set of instructions. This interactive session merges coding and technology with physical activities and movement. Teaching artist Harlan Brownlee shares movement strategies that illustrate the connections and can be immediately taken back to the classroom.
Moving Through Science: Exploring the Planets of our Solar System with Dance
For Teachers of Grades 5-8
with Harlan Brownlee
This session integrates dance with the characteristics and movement patterns of the planets in our solar system.  Take movement and dance strategies back to your students that supports them constructing and demonstrating their understanding of our solar system's planets.
Moving Through Poetry: Exploring Vocabulary and Meaning with Dance
For Teachers of Grades 2 – 8
with Harlan Brownlee
Working with the elements of dance, this workshop provides teachers an engaging approach for students to explore free-verse poetry and delve into the nuances of rich vocabulary. Take back to your classroom movement and dance strategies to enhance the meaning of text and help students express their understanding of words and poems.
Foundations of Shadow Puppetry
For Teachers of Grades K-6
with Daniel Barash
In this foundational session, you will practice shadow puppet performance techniques, make puppets and stages to perform best-loved stories, and learn how to facilitate shadow puppetry experiences with your students.
Building Reading Comprehension Through Sound and Rhythm
For Teachers of Grades K-8
with Imani Gonzalez
Explore new paths to help students develop reading comprehension strategies and make connections between music and language. This session guides participants through a process to help students create a Soundscape – a way to retell the story that connects students to the story's tone, mood, setting, and the characters' culture(s). This learning process will help students create sensory images, use questioning strategies, develop inference skills, and determine importance.
Tech Tools for Arts Integration
For Teachers of All Grades
with Angie Russo
Today, students are learning in schools and online. No matter where the learning is taking place, arts integration can happen. Teachers need ideas and support to implement technology effectively. This session explores various technology apps and how they can be used to support an arts-integrated approach to teaching.
SYNCHRONOUS/LIVE ZOOM SESSIONS
1.5 hour sessions

*Any of the above asynchronous sessions can also be offered as synchronous/live Zoom sessions for groups/schools. Contact us for group rates*